Many individuals know of the powerful health benefits Triphala Churna provides when taken each day.  But this herbal panacea's health benefits go even further than simply taking it internally.  In fact it is often used in many skincare formulas, mouthwashes, toothpastes, and yes, it has great  potential when used as an eye wash!  This traditional eye care home remedy is simple to apply and is often used to support a wide range of eye disorders from dry eyes, redness, eye infections, conjunctivitis (aka Pink Eye), glaucoma, cataracts, weak vision, blurry vision, eye floaters and much more!
For this simple remedy you will only need three things: some warm filtered water, an eye cup (like this one here), and of course some Tripaha Churna.  The entire process only takes a few minutes per eye and should ideally be performed daily for best results.  It can be applied both day and night for severe eye issues, or just in the morning for milder conditions.  It can be used longterm for chronic disorders (i.e. cataracts, glaucoma, etc) or as long as symptoms persist for more acute conditions (i.e. redness, dryness, itchiness, etc). 
Triphala Eye Wash Health Benefits
Reduces eye redness and irritation
Reduces eye inflammation
Reduces dry, itchy eyes
Beneficial for "allergy eyes"
Beneficial for all eye infections such as conjunctivitis (aka Pink Eye)
Improves eye sight
Reduces blurriness and floaters
Reduces cataracts and glaucoma
Reduces and prevents the presence of styes
Maintains healthy eyes, prevents future eye disorders
Anytime you are applying a substance to the eyes it is essential to use great care. Before beginning it will be good to go over a few precautions.  Please read carefully!
Precautions for Applying Triphala Eye Wash
Make sure to clean the eye cup with each use (even between eyes).

 

This can be easily done with some warm water and mild soap.

Always use filtered water.

Always use a high quality, organic Triphala powder.

Strain the Triphala tea making sure to remove all powder; any sediment left over can cause irritation to the eyes.

 

For best results use a muslin cloth, cheese cloth or paper towel rather than a strainer.

Always apply to clean eyes (i.e. no makeup!).

Do not apply with contacts in.

Do not apply the eye wash directly after applying any eye drops (prescription or OTC).

If eye drops are needed, wait an hour after using the eye wash before application.

Everyone reacts differently to herbs and medicines.

 

If severe redness or irritation occurs, discontinue use!
So now that we have that out of the way, let's get to the good stuff!
How to Make and Use Triphala Eye Wash
Materials
1 tsp organic Triphala Churna 

1 cup filtered water, hot but not boiling

Clean cheese cloth, muslin cloth or thick paper towel

Sterile glass cup for steeping Triphala

Sterile glass eye cup for applying eye wash
Directions
1. Add the Triphala Churna to the hot filtered water in a sterile glass cup and stir.

2. Leave this mixture in the glass cup, covered and at room temperature.  Ideally this should be left for 8-12 hours before straining to get the full benefits.  This means that you can do the first step in the morning for an evening application, or do step number one in the evening to apply in the morning.
NOTE: If this time frame is not possible, simply steep in hot water until it cools to a suitable temperature (about 98 degrees or cooler). 

3. Once the Triphala tea is steeped and cooled to 98 degrees or less, take a clean cheese or muslin cloth and strain out the herbal sediment making sure to leave only liquid.  Any sediment that is left behind can cause irritation to the eye.

4. Place the strained Triphala infusion into the sterile glass eye cup. 

5. Tilt the head down to face the floor.  Place the eye cup over the right eye.  Once secure, tilt the head all the way back. 

6. Keep this position for about a minute, making sure to keep the eye open and blink every 5-10 seconds or so.

7. Once the minute has passed, tilt the head back down and take away the eye cup.

8. If needed, splash some lukewarm water in and around the eye and pat dry with a clean towel.

9. Repeat on the left side for an equal amount of time.
10. Apply both day and night for severe issues, once a day for mild ones, or as needed otherwise. 

NOTE: For even better results, use this eye wash while taking triphala churna or triphala ghrita internally each day.
Continue Reading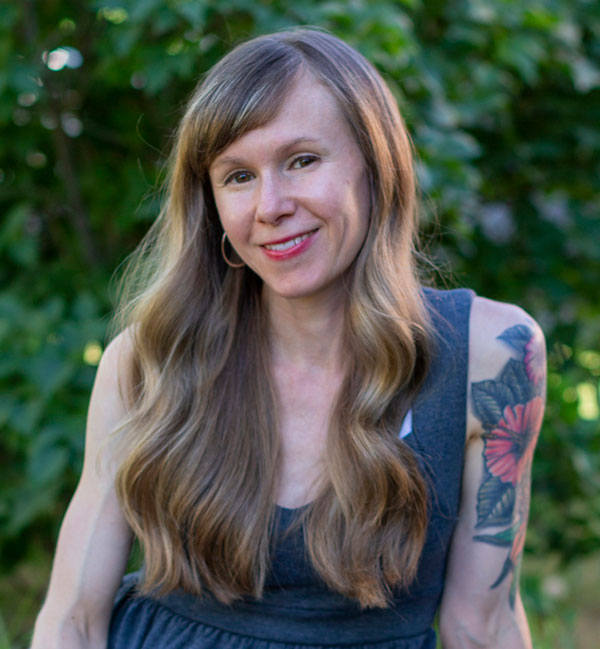 Danielle is a certified Advanced Ayurvedic Practitioner and the founder of Svastha Ayurveda, a humble Ayurvedic clinic and herbal apothecary.  Danielle has worked with clients worldwide to guide, educate, and empower them back into balance and health through the ancient wisdom of Ayurveda.  She graduated from the Ayurvedic Institute (2011) and Alandi Ayurveda Gurukula (2013) and continues her studies to this day.  Danielle currently lives in Longmont, Colorado with her beautiful family of five.  When she is not working, she enjoys a busy, but simple life cooking, reading, writing, going for walks, practicing Yoga, meditating, breathing, and spending time with her family. Read more about Danielle